Join our team as we present
"What is MLOps & Why is it Important?"
Big data & AI projects are all the rage. As these initiatives come to life, MLOps becomes increasingly critical to ensure machine learning (ML) models are well maintained, performing as expected, and having a positive impact on business.

Similar to more well known DevOps practices (e.g., CI/CD automation), MLOps is deeply collaborative in nature, designed to eliminate waste, automate as much as possible, and produce richer, more consistent insights with machine learning.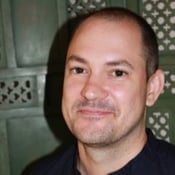 Join Daniel Weisennborn (Cloud Data Architect) and other experienced professionals as they will deliver an in-depth and practical MLOps presentation covering the following topics:
Data & AI

Fundamentals
Model Development
MLOps!
Stakeholders & Roles
Key Challenges
Azure Data & AI Services
Register today to reserve your spot!