Join our team of as we present "What is MLOps & Why is it Important?"
Curious about machine learning & MLOps ? Learn more today!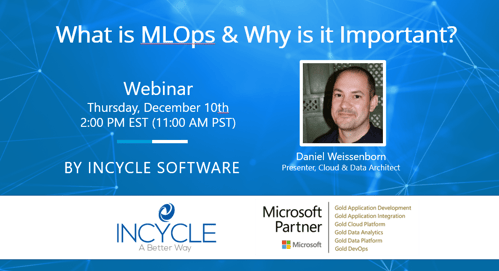 Join our team of experienced professionals as they deliver an in-depth and practical MLOps presentation covering the following key topics:


Data & AI Fundamentals
Model Development
MLOps!
Stakeholders & Roles
Key Challenges & Tips!
Azure Data & AI Services
The path to a meaningful governance implementation is easier than you think!

Learn MLOps Today!