Learn Modern Enterprise &


Cloud Governance
Modern governance involves compliance, security, architecture, operations and development teams communicating with each other and working together to achieve more than any one team could achieve on its own. This webinar was conceived for medium and large organizations that are trying to navigate cloud adoption and are struggling to design and implement modern governance for either a team, business unit or across the enterprise,

Key Principles of Modern Governance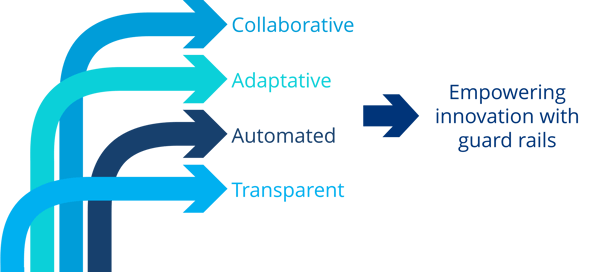 Learn from Experts

Webinar topics include:
Modern IT & Key Industry Advancements
New Challenges & Drivers
Principles of Modern Governance
Patterns of Modern Governance
Modern Cloud Governance in Action (demo)
Adoption Strategies
If you want to better understand modern governance and learn how to develop an implementation strategy, you should definitely attend this presentation. We'll lay out the fundamentals, tools, techniques and concepts that you need to succeed without the jargon, At InCycle, we are here to help!


Register Today & Reserve Your Spot!